Functional Health & Nutrition
Have you come to accept low energy, brain fog, headaches, anxiety or depression as just a normal part of life?
Do you have digestive issues like heartburn, diarrhea, constipation or bloating?
Perhaps you are dealing with chronic mystery illness or have been diagnosed with auto-immunity, mold illness, Lyme disease, or another complex disorder.
Maybe you would just like to feel great (even if you've never truly felt amazing).
In fact, we have seen that most people don't actually know what it means to feel great and we are here to help change that.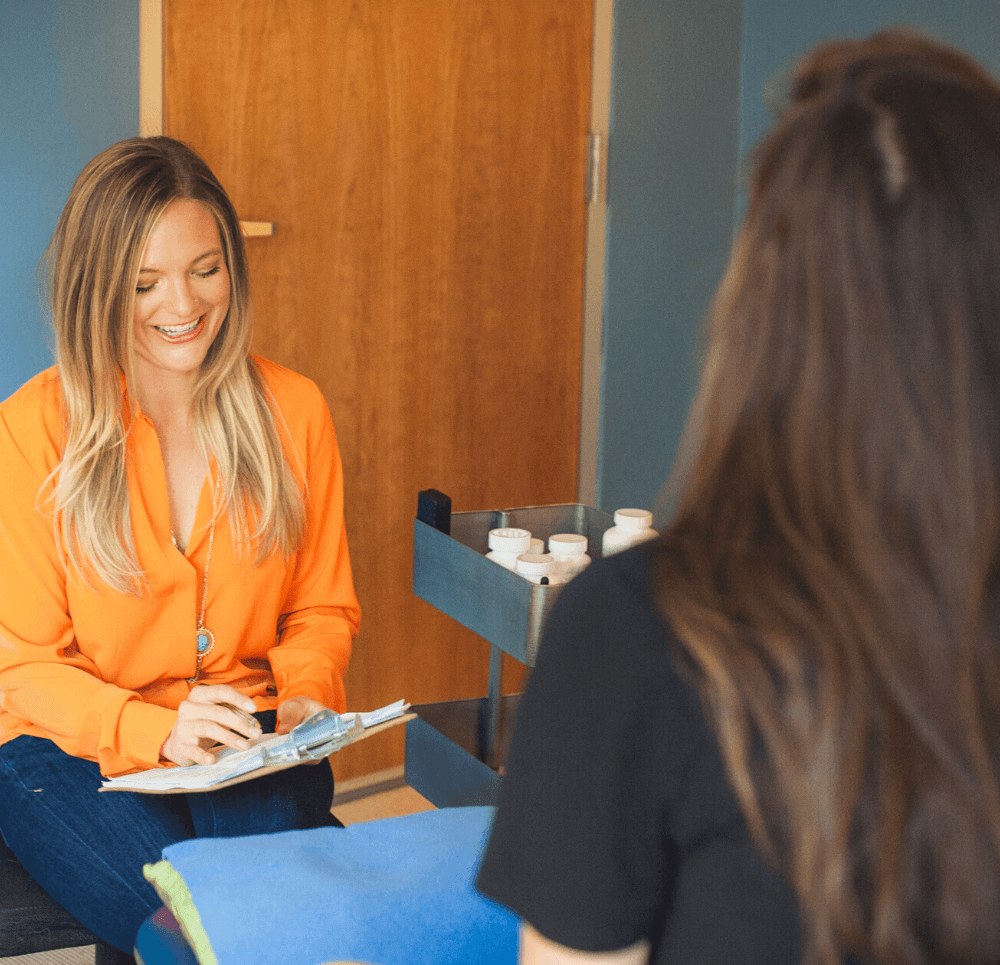 About Our Assessments
Our functional health and nutritional assessment addresses underlying root causes of less than ideal health and can provide quick relief for even the most complex patients. Using a specific Applied Kinesiology protocol, the Lebowitz Protocol, we are able to non-invasively assess the body's overall toxic load, get precise information on the factors contributing to symptoms, as well as identify the best treatment for your body specifically. You will walk away with a clear picture of what is going with your health as well as a customized diet and supplement plan to reduce toxic load and restore the body to it's optimal state.
Benefits Include:
– Non-invasive, low cost, and immediate information compared to other diagnostic tools
– Clear information on what food and supplements are and aren't good for your body
– All natural therapies that get fast results
– Identification and resolution of healing barriers
– Better energy, digestion, mood, sleep, focus and so much more!
 Unfortunately, we are living in an ever increasing toxic world that is no longer optimized for the health and wellbeing of the human body. Sadly, the latest statistics say the one in two Americans now suffer from chronic disease, and conventional medicine has failed to adequately address this problem. Even in Boulder, Colorado, one of the healthiest cities in the country, we are shocked by the number of people we talk with that have learned to deal with sub-optimal health as just a fact of life. 
It can feel overwhelming to know where to start. And it can feel overwhelming to have seen many practitioners and still have symptoms.  We have selected the technique we use because it is a comprehensive, effective, easy, and fast way to treat the functional causes of ill-health. It also can discover many of the underlying issues that current lab testing is unable to evaluate, and therefore helps many people that have been unsuccessful with other practitioners. Not to mention, it is an incredibly affordable and non-invasive way to get a functional work-up without paying thousands of dollars in diagnostic testing and supplements.     
One of the top compliments we receive is that people feel really seen, heard and cared for in our work. We hold a loving and gentle space where all of you is considered and welcomed. We would love to help you feel great! 
Conditions that can be helped:
Our Functional Health and Nutrition Services FAQ
How do I know this is right for me?
The only people that this service would not be right for are those that are unwilling to take herbal supplements or change dietary habits. Besides that, this is a great service for anyone no matter where they are at in their health journey. This protocol has helped many who have seen and tried every other practitioner without seeing results. It is also a great first step for anyone that is ready to start addressing suboptimal health, and will likely save quite a bit of money in the long run for you. It can also serve those who feel really good and want to optimize their health for more energy, vibrancy, and focus. 
What can I expect from a session?
During a session (typically 45 minutes to 1 hour), we will be using Applied Kinesiology manual muscle testing to evaluate your body's response to a wide array of substances that have been found to be at the root of many health issues, including even the most complex "mystery" illnesses. The evaluation will include pathogenic infections (parasites, protozoa, viruses, mycoplasma, bacteria, mold, Lyme and it's co-infections and more), biofilms, food sensitivities and intolerances, heavy metal and chemical levels, hormonal imbalances, blood coagulation issues, histamine, homocysteine, your house/office air and water if you choose, and any of your current supplements. After completing the evaluation of root issues, we will evaluate which herbs and supplements strengthen your body and negate the findings. You will walk away with a customized diet and supplement plan, which is critical to follow for the best results. Supplements are primarily premium, single herb formulas with occasional nutritional/vitamin formulas, expect 4-6 supplements per visit however it may be more or less case dependent. It is recommended to follow the diet and supplement protocol for 2-4 weeks (case dependent) and then it will be time for a recheck.
What is Applied Kinesiology Testing?
Applied Kinesiology Testing evaluates physiological imbalances using manual muscle testing. During the session, the body will be exposed to a broad variety of substances (such as microbes, foods, heavy metals, chemicals, etc. all contained within vials) that may be effecting health and function. Once exposed, the body's innate intelligence and neurological tolerance will be communicated via muscle strength. The body responds to this protocol reliably and consistently, which is critical when evaluating any modality. It frequently uncovers core issues that current functional lab testing is unable to detect, and that once treated, safe and lasting recovery occurs where everything else has failed. Not only is the AK testing non-invasive, low-cost, and broader spectrum compared to other diagnostic tools, it takes into consideration your unique body's needs and wants when evaluating supplementation, which increases recovery results and reduces negative side-effects. It is especially great for anyone who considers themselves sensitive to supplements, or sensitive in general.
While blood, urine, stool and other functional lab tests are invaluable in health care and are greatly complementary in any case, they still have their own drawbacks including cost, invasion, percentage of false negatives, and inability to detect "stealth infections" (viruses, mycoplasma, and bacteria that hide within the body's cells and are grossly under-diagnosed). For example, the gold standard for stool analysis for parasites has been found to miss 40% of the parasitic infections, and that is under the best of conditions when the lab knows it is being evaluated. AK testing helps fill the gaps in gaining a more thorough and accurate picture of overall health status.
What is the Lebowitz Protocol?
The Lebowitz Protocol encompasses the philosophy, training, tools, techniques and supplements that will be used during your session. Developed by Dr. Michael Lebowitz, DC, it is a step above the rest when it comes to Applied Kinesiology protocols and is deeply thorough, consistent, and replicable. Dr. Michael Lebowitz has been a pioneer in the AK field, perfecting his protocol over the last 30 years to minimize false negatives and create reliable results. He has been teaching AK seminars since 1987, has written 4 books, over 60 research papers and has won 7 awards from the International College of Applied Kinesiology USA for his papers and work. He has a research practice that attracts patients from around the world treating chronically ill patients, professional athletes, and everyone in between. He is also secretary of the International College of Applied Kinesiology USA as well the program chair for the annual meeting.
Dr. Michael Lebowitz also created a premium line of herbal supplements called Supreme Nutrition that will be used in your care. These are the highest quality supplements that we have ever encountered, and Dr. Michael Lebowitz goes to great lengths to bring the best supplements from around the world to treat even the most stubborn ailments.
Why did you choose this method?
Before becoming trained in the Lebowitz Protocol, both Dr. Jason and Brittany received incredible benefit from the Lebowitz Protocol as it was the treatment that created lasting recovery and optimal health for both of them when nothing else had worked. Brittany, dealing with chronic mystery illness for over 3 years had seen top functional medicine doctors, naturopathic doctors, alternative medicine practitioners and done a serious amount of lab and diagnostic testing, and still did not know what was causing her symptoms.  While consulting a medical intuitive who helped her finally figure out what was going on, the intuitive had recommended that she see someone who used Applied Kinesiology as the basis of their work. She saw a practitioner who did what she now knows was very basic and not so good muscle testing (very common in the world of muscle testing) and used what she now knows were low quality herbs and supplements. The good thing is that even with this, she got a lot of results and began to feel better. The bad thing was that albeit feeling better, she had not made a complete recovery and would go through cycles of feeling better than worse. Through a friend, she was introduced to Amy Zalbowitz, a longstanding Lebowitz Protocol practitioner out of Crested Butte, and began getting immediate and long lasting results after Amy discovered and treated mycoplasma as well as other stealth infections, which has led to not only a complete recovery, but the best she has ever felt.  Training with both Amy and Dr. Michael, as well as in her own practice, Brittany continues to be amazed at the results the protocol produces in even the toughest of cases. Now that Brittany knows a lot more about Applied Kinesiology, she understands the level of excellence in all aspects of the Lebowitz Protocol which can be really lacking in other muscle testing assessments.  A few standouts:
– Thorough technique and tools that greatly minimizes false negatives
– Highest quality, single herb supplements available
– Consistent, replicable, and creates quick results in the majority of patients
Do you offer remote sessions?
Remote sessions are available. Please inquire for the details.
After battling chronic Lyme for over 10 years, I'm finally starting to feel like myself again from working with Brittany and following the protocol for just a few months. She assessed and addressed some co-infections that were previously missed, and I felt such a lift in my energy, mood and tolerance after just a week on the Supreme Nutrition herbs. I know I still have more recovery to go, and Brittany's work continues to help me through the each step. "
– Lynn L.
Patient
"I had a very bad stomachache for over a month. I saw a GI doc, had an endoscopy and everything looked normal. He just wanted to put me on a few prescription drugs at that point which I was unwilling to do. During our visit, Brittany assessed  parasites and fungus as well as some food sensitivities. In just a few days of following the diet and taking a few different herbs, the stomach pain went away. I was shocked how quickly I felt better, and my digestion is better than it has ever been after two sessions. Best money I have spent in a while! "
Mark K.
Patient
" I came to Boulder Sol with low energy, achey joints, bloating, constipation and constant afternoon headaches. The assessment found parasites, candida, and viruses as well as heavy metal issues and some food sensitivities. I took the herbs Brittany gave me and had to make some shifts in my diet which was challenging at first, but I started feeling much better after a couple of weeks which made it all worth it. Brittany is a warm and welcoming practitioner, she made me feel seen and heard, and I actually looked forward to our visits unlike most doctor visits. "
Diana K.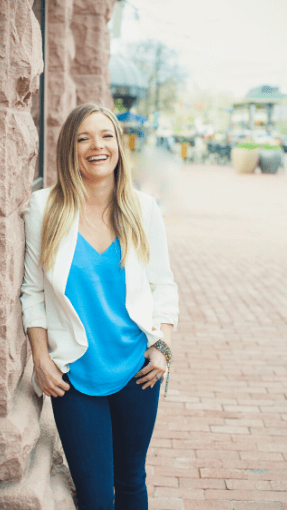 Brittany Orowitz is a Certified Natural Health Practitioner, Certified Advanced Kinesiologist, Certified Medical Intuitive, Energy Psychotherapist, Lebowitz Protocol Practitioner, Certified Professional Health Coach, intuitive healer and healing states expert. She has dedicated her life to understanding how it is that we heal on all levels of our being – physical, mental, emotional and spiritual – and she brings comprehensive, wise and caring insight to all of her sessions. Brittany's training, combined with her own journey and dedication to awakening, allows her to deeply attune to her patients to discover what's really in the way of their healing and how to correct it. 
She holds a deep and intimate healing space for all her clients, seeing them in their wholeness and inviting them into their greatness. Although people walk in to see Brittany to "fix" health issues, they walk out not only with a clear plan to resolve these issues, but also with a greater trust in themselves, their bodies, and their lives. 

Awakened Health Care for the Whole Family
bouldersolchiropractic@gmail.com
2503 Walnut Street, Suite 100, Boulder, CO 80302