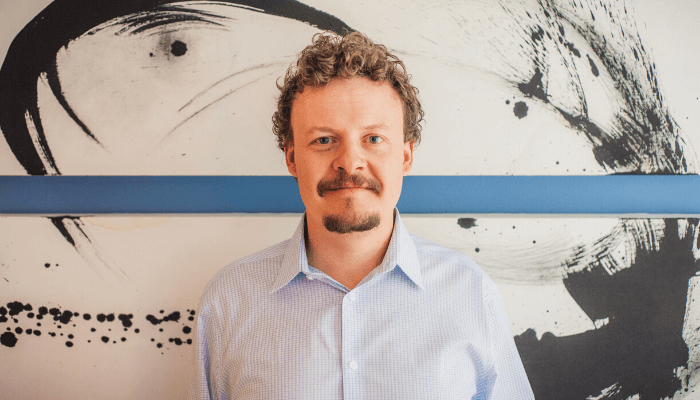 Dr. Jason Orowitz
Dr. Jason Orowitz, DC, has been in practice for over 14 years in Boulder, Colorado, working on humans and animals, and is Boulder's leading and most experienced animal and Advanced Biostructural Correction chiropractor. Jason is known for providing quick and lasting results, even when other approaches have failed, as his techniques are able to truly fix the spine instead of just adjusting compensations patterns. Dr. J loves working on dogs and is still amazed at the miraculous results animals receive from just a few chiropractic treatments – and he really loves being able to save our furry friends from expensive surgeries and a life of prescription drugs. Dr. Jason is passionate about helping you to feel really good in your body and has the acumen to make it so.
Dr. Jason became a chiropractor after almost succumbing to back surgery after a chronic and painful injury from playing golf. A good friend who was also a chiropractor suggested that Jason try a visit before surgery, and two visits later Jason's symptoms were alleviated. This set Jason on the path to his life purpose, and he soon thereafter completed his training at New York Chiropractic College, an institution that has the best Anatomy, Neurology, and technique departments in the country. After graduation, Jason moved to Boulder, Colorado where he began working with Dr. Jay Komarek, one of the leading animal chiropractors in the country. Jason quickly fell in love with working on animals in addition to people and completed his Animal Chiropractic Certification through Options for Animals Chiropractic School. Soon after, Jason took over Boulder Sol Chiropractic from Dr. Jay and continued to serve front range people, dogs, and horses. 
About four years into his practice, Jason had to face some hard truths regarding "traditional chiropractic". While it worked well to change the structural patterns in bodies to get someone out of pain in the short term, it never really fixed the root cause.  He had clients he worked on for years that never really got better – they would leave feeling better after an adjustment but would shortly fall back into the same symptoms and have to come in for another adjustment. Over time, these people were not getting better structurally, they were getting worse. This was actually the case for Dr. Jason's body as well. Jason had a cracked pelvis and broken spine after a car accident in chiropractic college.  Traditional chiropractic would make him feel better after an adjustment, but the duration of that got shorter over time. After four years of having a very busy practice adjusting 50 people a day, Jason's low back fell apart. The trauma of his car accident caught up to him – he had two blown discs and sciatic pain down his leg that left him grumpy and miserable at the end of a shift.
This is when Advanced Biostructural Correction came into his life.  He happened to meet a chiropractor that did the technique and became his patient. In six weeks, getting adjusted twice a week, he had a new body. His pain was gone, he was standing more upright and he could ski and ride his bike again pain free. He then went to many ABC seminars and all of the questions about chiropractic and bodies that no one could previously answer were answered by this technique. At that point he knew it worked on his body and that it made intellectual sense but he didn't know how it would work with his patients.  He decided to do a trial – he took twelve of his worst patients, the ones who came in a lot but never really got any better, and ran them through a three week trial. Miracles happened. Eight out of twelve of them got incredible results in just three weeks and he wasn't even experienced at the technique yet. Sciatica disappeared, migraines disappeared, stabbing neck pain gone, digestion cleared up, and he knew at that point he had to convert his practice to ABC. That was in 2014. 6 years later, he is now confident when he meets a new patient saying "I can fix your body!"
In his free time, Jason loves mountain biking, skiing, "homesteading" his ten acres outside of Boulder, making furniture, personal growth work, and snuggling with his wife and dogs. 
.
" Dr. Jason is the BEST. I'm a chiropractor and I've been adjusted a lot, but have been looking for a killer chiropractor near-ish to me and I finally found him. He's been adjusting me and my dog Shiva, a 12 year old Rottie. I have never in my life received an adjustment as powerful or effective as this one, and my sweet girl is feeling 1000000x better too. Her limp is almost gone, she has so much more energy, and is getting that puppy pep back in her step. I didn't realize just how much anxiety, tension and pain I've been holding in my own body until it was released with Dr. Jason's expert skills. I'm blown away. If you are not quite sure which chiropractor to choose, just stop your search and visit this place. Thank you so much Dr. Jason – I'm so glad we found you! And I wish I could give you 8 million stars… but 5 will have to do 😉 "
– Erin B