At Boulder Sol, our mission is to facilitate a greater expression of life, love, and vitality in all of our clients. Our work is founded in the trust of our body's  innate capacity not only to heal itself, but to guide us to a greater level of well-being than previously known. As such, all of our modalities are guided by this wisdom, creating efficient, effective and enduring results.  We know that true healing requires addressing the physical, mental, emotional and spiritual aspects of ourselves and we combine the best of science and spirituality to ensure ALL of you is well taken care of.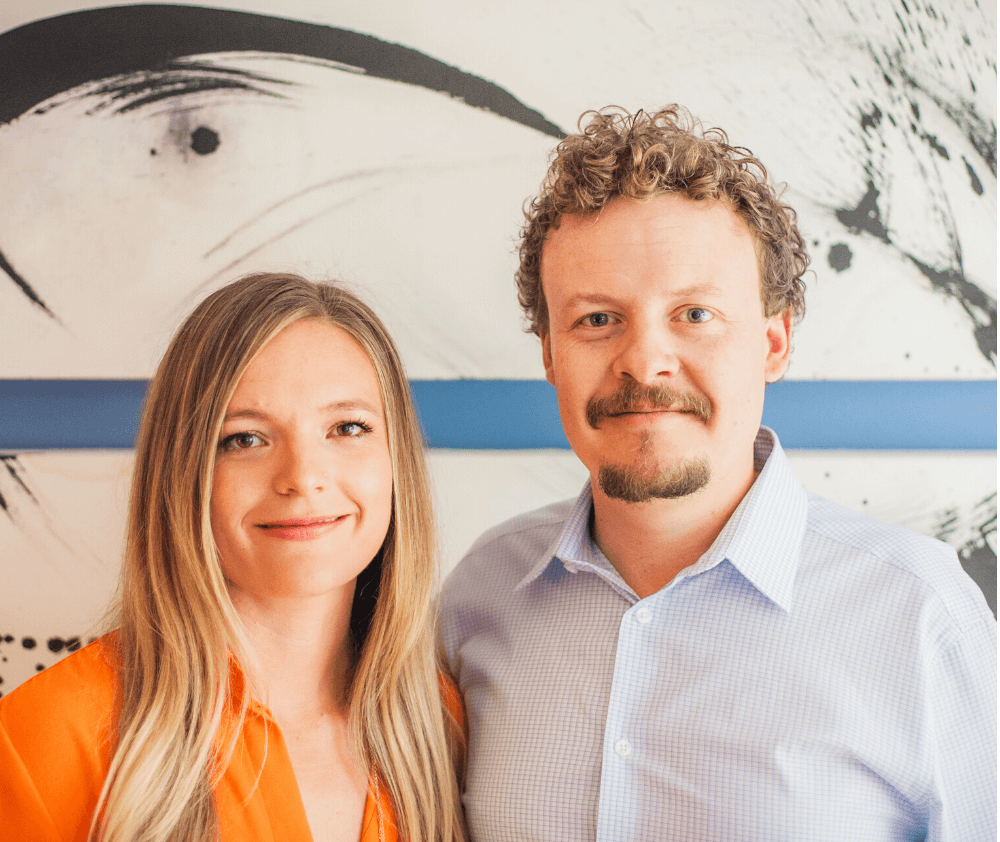 Welcome to Our Family Health Clinic
Located in downtown Boulder, Colorado, husband and wife team Dr. Jason and Brittany Orowitz have combined their superpowers to provide a safe and loving environment that supports your journey into wholeness .  At Boulder Sol, we drink our own champagne as the saying goes, meaning we have both received and continue to receive incredible benefits in our own health from the modalities we offer to others. Our practice is guided by our passion for personal growth, unlocking human potential through scientific and consciousness-based technologies, and living fun, meaningful, and socially impactful lives.
On the personal side of things, we deeply enjoy working as team and how our masculine and feminine energies have combined to create a center for support, transformation, visibility and true healing. In our free time, we love trying and collecting the most advanced health + consciousness expanding technologies, practices and medicines available. We are mountain biking, backcountry skiing, outdoor enthusiasts.  We have two amazing dogs, Darwin and Charlie, that are the Boulder Sol's Chief Joy and Cuteness Officers. They love getting chiropractic adjustments and eating Dr. J's homemade liver treats.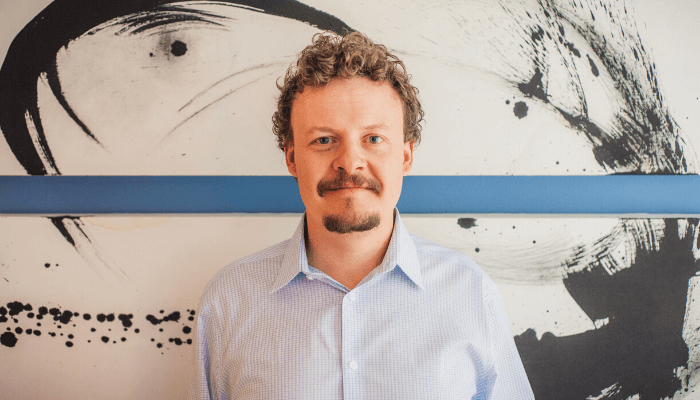 Dr. Jason Orowitz
Dr. Jason Orowitz, DC, has been in practice for over 10 years in Boulder, Colorado, working on humans and animals, and is Boulder's leading and most experienced animal and Advanced Biostructural Correction chiropractor. Jason is known for providing quick and lasting results, even when other approaches have failed, as his techniques are able to truly fix the spine instead of just adjusting compensations patterns. Dr. J loves working on dogs and is still amazed at the miraculous results animals receive from just a few chiropractic treatments – and he really loves being able to save our furry friends from expensive surgeries and a life of prescription drugs. Dr. Jason is passionate about helping you to feel really good in your body and has the acumen to make it so.
Dr. Jason became a chiropractor after almost succumbing to back surgery after a chronic and painful injury from playing golf. A good friend who was also a chiropractor suggested that Jason try a visit before surgery, and two visits later Jason's symptoms were alleviated. This set Jason on the path to his life purpose, and he soon thereafter completed his training at New York Chiropractic College, an institution that has the best Anatomy, Neurology, and technique departments in the country. After graduation, Jason moved to Boulder, Colorado where he began working with Dr. Jay Komarek, one of the leading animal chiropractors in the country. Jason quickly fell in love with working on animals in addition to people and completed his Animal Chiropractic Certification through …..Soon after, Jason took over Boulder Sol Chiropractic from Dr. Jay and continued to serve front range people, dogs, and horses. 
About four years into his practice, Jason had to face some hard truths regarding "traditional chiropractic". While it worked well to change the structural patterns in bodies to get someone out of pain in the short term, it never really fixed the root cause.  He had clients he worked on for years that never really got better – they would leave feeling better after an adjustment but would shortly fall back into the same symptoms and have to come in for another adjustment. Over time, these people were not getting better structurally, they were getting worse. This was actually the case for Dr. Jason's body as well. Jason had a cracked pelvis and broken spine after a car accident in chiropractic college.  Traditional chiropractic would make him feel better after an adjustment, but the duration of that got shorter over time. After four years of having a very busy practice adjusting 50 people a day, Jason's low back fell apart. The trauma of his car accident caught up to him – he had two blown discs and sciatic pain down his leg that left him grumpy and miserable at the end of a shift.
This is when Advanced Biostructural Correction came into his life.  He happened to meet a chiropractor that did the technique and became his patient. In six weeks, getting adjusted twice a week, he had a new body. His pain was gone, he was standing more upright and he could ski and ride his bike again pain free. He then went to many ABC seminars and all of the questions about chiropractic and bodies that no one could previously answer were answered by this technique. At that point he knew it worked on his body and that it made intellectual sense but he didn't know how it would work with his patients.  He decided to do a trial – he took twelve of his worst patients, the ones who came in a lot but never really got any better, and ran them through a three week trial. Miracles happened. Eight out of twelve of them got incredible results in just three weeks and he wasn't even experienced at the technique yet. Sciatica disappeared, migraines disappeared, stabbing neck pain gone, digestion cleared up, and he knew at that point he had to convert his practice to ABC. That was in 2014. 6 years later, he is now confident when he meets a new patient saying "I can fix your body!"
In his free time, Jason loves mountain biking, skiing, "homesteading" his ten acres outside of Boulder, making furniture, personal growth work, and snuggling with his wife and dogs. 
.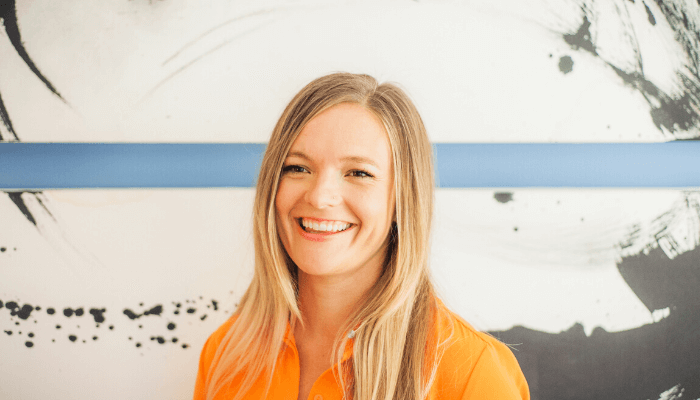 Brittany Orowitz
Brittany Orowitz is a Certified Natural Health Practitioner, Certified Medical Intuitive, Certified Professional Coach, Certified Applied Kinesiologist, Lebowitz Protocol Practitioner, Intuitive Healer, Energy Psychotherapist, and Healing States Expert. She brings a wise, progressive and compassionate approach to today's most pressing health concerns, and her work addresses all levels of your being – physical, mental, emotional, energetic, and spiritual. Brittany is know for her ability to deeply listen to your body, heart and spirit, not only to discover what is at the root of your imbalance and how to shift it, but how to bring you into greater levels of expression, health, and happiness.
Through her work with people from all over the world and through her own personal healing journey, she knows how critical it is to address the underlying mental, emotional and spiritual issues to create vibrant physical health. She also knows how critical and supportive it is to address the physical body when working on healing psycho-emotional issues as well, which is why her work uniquely uses methods to treat all of your being.
Brittany provides an elevated perspective and experiential shift so that you can transform your relationship to life from the inside out. Her work is about shifting out of a lifetime of unconscious cultural programming and the belief "something is wrong and needs to be fixed," to that of recognizing and embodying that you are an incredibly powerful creator.
A near death experience at the age of eighteen left Brittany with chronic back pain. This led her on what became an odyssey of healing herself. The stakes were doubled down when she had a three year mystery illness in her mid-twenties, which ultimately led her to the work she is doing today. During these times, Brittany spent thousands of dollars and thousands of hours researching, studying and experimenting with a huge spectrum of healing modalities and tools. She was fortunate to study with some of the great masters of our times in both ancient traditions and modern healing sciences, and was not only able to completely heal her body and experience profound spiritual awakenings, but reach peak levels of health, happiness and flow.
She now combines these aspects – holistic and natural medicine, deep healing work and the pursuit of higher consciousness – to create superhuman healing states with her clients. Her depth of wisdom and experience has her being called a much needed modern medicine woman.
Brittany knows that physical issues simply serve as a guidepost to help you become a greater expression of yourself. When utilized correctly, they will help you find a deeper self-realization where joy, fulfillment, and vibrancy are the norm. She is passionate about working with those who want to use their physical issues as a gateway to wake up, grow up, and show up to their fullest potential.
Brittany's practice tends to attract those who considered themselves to be or are ready for a healing or awakening path. She also works with those that may consider themselves to be empaths or of a sensitive nature and whose needs have not been met by the current medical model.  
In her free time, Brittany still spends much of her time in the exploration of healing and consciousness. She is currently very passionate about using community to heal inter -collective trauma, and using the power of a group field and intention to create healings of epic proportions. She hopes to soon bring both of these options to the Boulder Sol family.  
"I feel so lucky to have Dr. Jason and Brittany as part of my healing team. They both make me feel so heard and supported. It's great to have both of their expertise in healing what was chronic issues. I now feel better than I have in many years and I feel hopeful there is only more good to come under their care. I highly recommend to anyone looking for alternative care and practitioners that really care about your wellbeing. " 
– Debbie K
New Patient Appointment Request

Whole Family, Heart Centered Health Care. Join Our Community Today! 
bouldersolchiropractic@gmail.com
2503 Walnut Street, Suite 100, Boulder, CO 80302